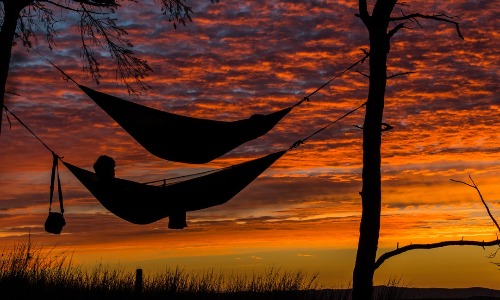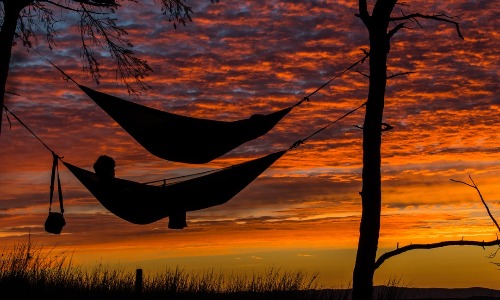 T

his blog post is the third in a series that covers the four (4) things that you need to propel you towards success, both in business and in life. They were taken from my journal entries back in 2016.
STORY
I can count the number of times that I've had the opportunity to spend real quality time with my dad. He's lived in the US ever since I can remember. It's one of the reasons I try to find opportunities to spend quality time with him.
Maybe it's just my observation but I find that the older generation loves to talk. They talk about their experiences, their stories, their adventures, their successes (they don't want to talk about their failures). Whether it's my parents or the IT guy who's about to retire in a few years, they really do love to talk. Do you agree?
As a consultant, I try my best to listen and take as much notes – mental or written – as I can. I ask a lot of questions – and a lot more follow-up questions. I listen to their stories, sometimes trying to understand the real meaning behind them. I listen to the stories behind the story. This conversation with my dad was no different.
I picked him up at his house to grab some lunch. It was raining really hard and his mobile phone was not working (and, in case you're wondering, it wasn't a smart phone). I figured this could be a great opportunity for meaningful conversations. As we head over to the food court, he started sharing stories about his experiences working for United Airlines. He was a pioneer in the Philippine airline industry despite the fact that he didn't finish his engineering degree. You can tell that he's street smart.
How an Electrical Tape Saved Flight UA872
A sip of his coffee was all he needed to get going. "Our family has a reputation for strong work ethic." Curious as always, I asked what he meant. He recounted the story of flight UA872 in 1987. He worked graveyard shifts and just got home from work when the phone rang. His boss asked if he can fix an electrical issue that prevented flight UA872 from leaving Taipei. The Federal Aviation Administration (FAA) was waiting for an update on the flight since it had been grounded for a day. They were about to impose a strict fine on United Airlines.
None of his colleagues could do it. The ground crew in Taipei couldn't either. He thought they were just making excuses. For one, who would want to be on a 14-hour flight from San Francisco to Taipei and back just to fix an electrical issue? After a busy shift with no additional pay for the trip, there's no motivation for anyone to take on the work.
Does this sound like your normal weekend oncall schedule?

But he obliged. He grabbed a cup of coffee and hopped on to the next UA flight to Taipei.
When he arrived at the scene, the Taipei ground crew explained the situation. He instructed one of the crew members to test some of the panels on the cockpit while he headed off to the right wing where the electrical issue was. Keep in mind, this was 1987. There were not a lot of instrumentation available on the cockpit back in those days. A few taps on the wires, several exchanges of instructions from the cockpit and he was able to figure out what the problem was. All he needed to fix the electrical issue that kept the plane grounded was – you guessed it – a roll of electrical tape. It took him less than 4 hours to fix the issue, considering that the plane had been grounded for almost two days with a potential fine from the FAA. He was then instructed to be on the cockpit on the flight back to San Francisco to monitor the issue.
I finally figured out where I got my troubleshooting skills from.
Stories Connect
You've probably noticed that my blog posts and presentations are mostly wrapped in stories. While other experts present facts and details about SQL Server, I tell stories. That's because we humans are hard-wired to tell and listen to stories. Even before the TV was invented, stories dominated entertainment. We watch a movie and know instinctively whether or not the story is great. We grew up listening to stories. We laugh, we cry, we get angry – emotions are aroused. Stories make us human.
I'm not a natural storyteller. But I'm a natural story-collector, if there is such a thing. Until I realized how powerful stories are in making an impact. My very first PASS Summit presentation back in 2007 was intentionally framed with a story. I was scared because it was my very first presentation in North America and my very first time to tell a story in a presentation. And I have been doing it ever since.
In my consulting engagements, I tell stories of my other customers who used SQL Server 2016 feature X and feature Y to meet their business requirements. But beyond the factual stories of how they used the features, I tell the backstories of how they ended up implementing a solution. One of my favorites is why I don't trust backups.
I tell the story of a payroll company who called me to fix a database corruption issue. The worst time to have a database disaster for a payroll company is a few days before payroll. Oh, and all of their backups were useless. For me, it's no longer about fixing corrupted data pages or recovering as much data as I possibly can. It's about that single mom who might not be able to pay the rent on time because payroll got delayed.
Or that SharePoint upgrade project that was scheduled for a cutover. It's about the remittances that my fellow Filipinos overseas workers needed to send back home to pay for their children's school tuition.
It's amazing how we set aside differences when we can all relate to the story being told. Or how a project gets delivered on time because it mattered. You probably won't remember everything that you've heard from a recent SQL Server presentation. But I can guarantee that you'll remember a story you've heard from a few years ago.
Because stories do connect.
Boring: The Story Without The Struggle
I wished telling stories was easy. But it isn't. Which is why I am still in the process of learning. I just finished reading the book Nobody Wants To Read Your Sh*t by Steven Pressfield. Still learning, still exploring.
Every hero in a story has to have a struggle. And the struggle has to be real. Star Wars has Luke Skywalker. The Martian has Mark Watney. Passengers has Jim Preston and Aurora Lane.
And you thought my dad ended up being the hero in the story. He didn't. After filing his expense report, he got reprimanded for a US$ 85 breakfast. Again, this was 1987. Considering inflation, this amounted to US$ 182 in 2016. He tried to explain. He couldn't go outside of the hotel to grab something to eat because it was very early in the morning and flight US872 is scheduled to fly back to San Francisco before 6AM local time. Convenient stores were not that many in those days.
He got reprimanded for a US$ 85 breakfast. Despite the fact that he just saved United Airlines tens of thousands of dollars in possible FAA fines plus ground maintenance costs if the flight stayed longer in Taipei. US$ 85 seems like a drop in the bucket compared to the possible cost. But he got reprimanded nonetheless. He told his boss that he would never take on any remote assignments after that incident – even US domestic ones. He retired in 1997 and, to this day, still tell that story with disgust.
I listened with intent as he told his story, trying to find a similar theme from my own experience. Maybe you have yours. And maybe it is still bothering you.
That is the struggle. That's what keeps our stories human – and exciting.
But struggles don't need to stay as they are. The most compelling stories are the ones that change the hero – whether be it their behavior or their way of thinking.
Call to Action
Recall a story that made an impact in your life. Own that piece of your story. Tell it like someone is waiting to watch your biography on the big screen. Because someone is. It may feel awkward at first. But the more you practice telling your story to yourself, the more it feels natural.
It may well end up becoming your resume.