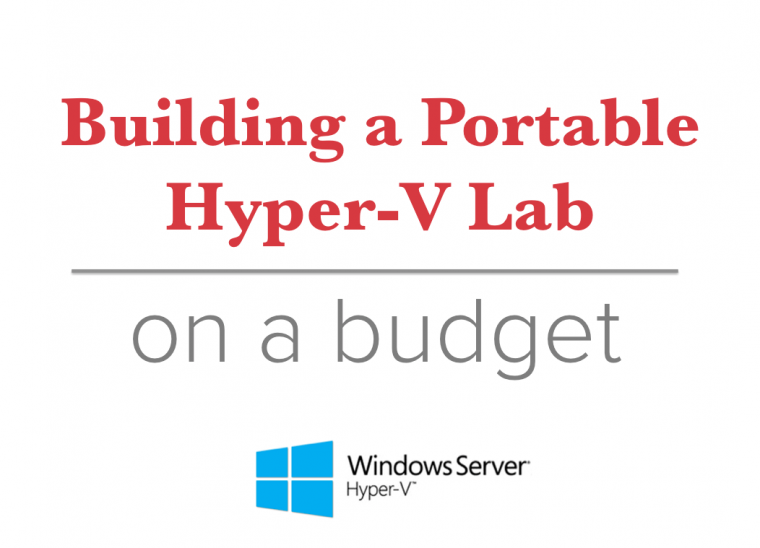 In a previous blog post, I walked you thru how I built my portable Hyper-V lab using  Gigabyte's GB-BXi5-4570R mini barebone PC. I even had a chance to test it out immediately after getting it all configured. I brought the kit with me to Microsoft's Big Data Hackathon event in Toronto.  And, boy, I surely don't miss the heavy backpack. Even with my MacBook Pro, a portable router, power adapters and extension chords, my pack it's still way lighter than when I carried the Dell Latitude E6520.
After having built the kit, I installed Windows Server 2012 R2, enabled Remote Desktop, added the Hyper-V role and the Failover Clustering feature (I'll explain why I added this feature in a future blog post.) I also needed to disable the built-in Windows firewall so I can connect to it from my MacBook.
Every time I configure a Hyper-V host, I create at least two virtual network switch – one to allow my virtual machines access to my external network and one for internal use only. There is a bit of a catch on the "internal" use. In Hyper-V, you have the option to choose between Private and Internal. This article by Rick Vanover, product strategy specialist for Veeam Software, discusses the differences between the two. In my case, the main reason I use Internal network over Private is that my Hyper-V host communicates with my virtual machines in many different ways – Remote Desktop, mapped file share, sometimes as a network router for multi-subnet configuration, etc. Most people comment about the fact that the Hyper-V virtual machine connection console does not support drag-and-drop nor copy-and-paste like the VMWare client. What I do is simply use Remote Desktop from my Hyper-V host or from a remote workstation to connect to the virtual machines since that's how I do it in my day-to-day job.
My network configuration in my old laptop is even more complicated because I use the wireless network adapter and create a bridged connection so I can provide wireless Internet access access to my virtual machines. That's because some of my customers require specific configuration for VPN access and the only way to maintain a minimal installation for my host is to have virtual machines for those specific cases (plus the fact that I travel a lot and have to rely on public WiFi networks.) That requires that I have three virtual network switches.
Anyway, I think the best way to show you how to configure Hyper-V for your personal lab is via a walkthrough video. And, if you've managed to create one for yourself, I'd like to know what specific configuration you made and why you did it that way.
---
Want to learn how to build a personal lab for deploying SQL Server failover clustered instances and Availability Groups on Windows Server Failover Clusters? I just released an online course specifically on this very topic. Head on over to this site for more details.