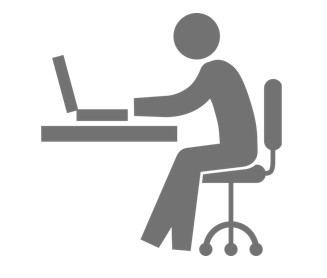 When you are surrounded by some of the smartest and brightest people in the SQL Server community, it's like drinking from a fire hose. But the overwhelming feeling that you get from learning a lot in a very short span of time suddenly sinks in when you realize this very important message: your job as a data professional matters more today than it did ever since.
This past two weeks have been a blast for me after a great PASS Community Summit and the Microsoft MVP Summit experience. I had the opportunity to catch up with some friends from all around the globe – Australia, India, the UK, Europe, Philippines, the US, etc. One of the reasons I try my best to attend the Microsoft MVP Summit is because I get the opportunity to meet some of my friends from Southeast Asia (I was a Singapore MVP years ago.) More than the technical sessions and hands-on experiences with SQL Server and related data technologies, it's the hallway conversations that make me all the more realize the importance of my earlier statement.
While having a conversation with one of the MVPs (who was also originally from the Philippines,) he told a story about his involvement in a project deploying one of the very first SQL Server instances in the Philippines almost two decades ago – a two-node SQL Server 7.0 failover cluster. Because SQL Server was a relatively new product back then, not a lot of people had access to documentation and even formal training.  After the deployment, they had to implement a maintenance script for rebuilding the indexes when they became fragmented. The Operations team simply ran a job that calls the script if they feel that the system is starting to slow down.
That worked well for some time. Until the unexpected happened. Somebody from the Operations team wanted to "do the maintenance on the production server" without really understanding what the script was doing. There were two sections in the script – one for dropping a staging table for an ETL process and one for maintaining the indexes. If the script was called from the SQL Server Agent job, everything would have worked as it always had because of the logic built into the script. Unfortunately, the script was manually copied and executed within Query Analyzer. I will leave it up to you to figure out what happened next.
Every once in a while, we make "dangerous production mistakes" like dropping a table, a database or reformatting an entire server (trust me, I've done this myself by "accidentally" deploying a Windows XP OS image on a SQL Server machine thru System Center Configuration Manager.) If you have not experienced any of these incidents before, you can't call yourself a senior IT professional. These are the wounds of war in the IT industry. We might just brush it off and look at it as systems experiencing unexpected incidents. Not unless you start to see what's beyond those systems.
That database might be used by a health facility that needs to deliver timely data to save a patient's life. It could be used by a country's immigration system to identify potential threats to national security. Or it could be a job portal database to assist an unemployed find a new job to feed his family. What about all those security breaches that we have been reading on the news recently? When we start to see the people impacted by the database systems that we manage, this statement becomes even more relevant:  your job as a data professional matters more today than it did ever since.
Sharpening The Saw
Unlike decades ago where your only source of information were outdated books in the library, there are now a ton of available resources to help you learn – blog posts, video tutorials, hands-on labs, PASS Community events like SQLSaturday or the summit, online courses, etc. I've been hearing the same old song for the last 20 years that I've been in the IT industry: "it's hard to keep up."  There's always something new to learn while making sure that we don't ignore the fundamentals and basics.
If we only look at the technology advancements and the amount of learning that we need to do just to get our jobs done, it would be overwhelming. But when you look at the people beyond those database systems, you'll find learning new things and applying what you've learned in your job meaningful. I call it finding a deeper purpose in your work. You can learn a new trick to optimize and automate a repetitive task so you can work on more meaningful ones. You can  learn how to apply best practices configuration for your specific environment to make it more stable.
All of the things that you learn to help you improve your work do not go to waste. Just remember that there is an individual on the other end of the system that is reaping the benefits of that stored procedure you just optimized. In a data-driven economy, our lives are all impacted by the amount of data being collected, maintained and analyzed. Who knows, you might already be on the receiving end of another data professional doing a great job.
IF YOU ENJOYED THIS POST, GET MORE UPDATES STRAIGHT TO YOUR INBOX.