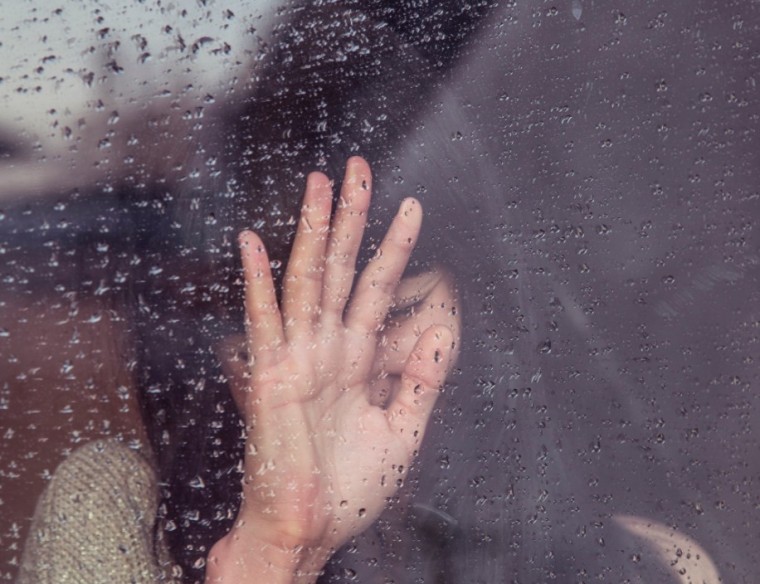 – Photo by Milada Vigerova –
Wayne was getting ready to meet the director of engineering, the person responsible for hiring him. They spoke briefly over the phone for the scheduled interview. The director happened to be from Romania but spoke very good English that you'll think he grew up in America. The role: Windows engineer. This shouldn't be a big of a deal. After all, that's how he got started in the technology industry.
He was escorted into a meeting room to wait for the director. After shaking hands, he was introduced to the rest of the team. Looks like this was just for formality's sake after all; he's officially hired minus the paperwork. The hiring documents will be available before the end of the meeting and all he needed to do was to sign them.
But now Wayne is having second thoughts. As the whole team talked about the different challenges that they need to address, he felt like he was the wrong person for the job. The director explained how the whole business unit depends so much on the 50 SQL Server 2000 instances that they are maintaining. "We only have one customer," said the director, "a global financial institution based in the US. And we are their data center. You'll be responsible for all of these SQL Server instances while you assist with maintaining all the other Windows servers." Not paying too much attention on what the director said, Wayne thought "That's probably why we he spoke very good English. Could he have gone to an international school as well?"
Wayne thought they got it all wrong. Or maybe he just misunderstood. He applied for the job to be a Windows engineer, not as a SQL Server DBA. And, so he asked to confirm, "Sir, so I"ll be responsible for all the SQL Server databases?" The director replied, "Absolutely. And Krishna here will handover all of his tasks before he leaves in two weeks. That should give you enough time to get yourself acquainted with the environment."
Wayne didn't expect this at all. But I guess there's no turning back now. He just quit his previous job because he was getting all stressed out and frequenting the health clinic. Besides, this was a much better offer than his previous one – flexible time being the biggest perk. It sure would be helpful with two toddlers in the family. As he was signing the employment contract, he just couldn't get the thought out of his head, "can I meet their expectations?"
As he walked out of the building, Wayne decided to just sit beside the river and think. He had a lot of questions at this point – did he make the right decision, was he just trying to escape his previous job, is he really up to the task, was he in his right mind, is he being a fraud, etc. He didn't really see himself as a DBA, let alone being hired to do work as one. His hands began to sweat just thinking about all of these. And there's just one word to describe how he's feeling: INSECURITY. He will be working alongside a team of the best data center engineers in the country. Heck, they even have an award for it. He felt like the rookie in a room full of veterans. Would they even hang out with or talk to him? He's already feeling this way and he hasn't even started on the job. He can hear the voices of self-doubt whispering despite the noise of the crowd. Could he be setting himself up for failure?
Can you relate to Wayne?
I know I can. Because, I was Wayne 10 years ago (somebody actually called me Dwayne once because of his accent.) And, yes, this was my story. If you're starting out in your career as a SQL Server DBA, you're guaranteed to feel some sense of insecurity and self-doubt. But don't let that feeling overcome you. Otherwise, you'll quit even before you get started. So, how, you may ask, can we overcome this feeling as we get started in our career or any big endeavor. Here are a couple of things that worked for me and that may work for you, too.
Reach out and ask for help. One sign of a successful individual is his/her willingness to ask for and accept help from others. Click To Tweet Experts were once amateurs who worked hard to master their craft. And, let me tell you that they are more than willing and happy to share what they know to somebody who is getting started. And, let's not forget that they are also humans like us. We may share the same interests as they do. I'll never forget how SQL Server MVP and expert Aaron Bertrand (blog | Twitter) made me feel very much welcome in a room full of SQL Server MVPs back in 2007 when I attended my very first PASS Summit. He made me feel like I'm one of them despite the fact that I wasn't even a SQL Server MVP back then. All I did was ask to be introduced. Besides, we have a wonderful SQL Server community that has created an environment of "we're here to help."
Learn fast, fail fast. The internet has made information available for everyone who has access to it. There is no excuse for not learning what you need to know to get your job done. Gone are the days when all we had were printed books and the CDs that contain SQL Server Books Online. Read blog posts, articles, newsletters, etc. that relate to what you do as a SQL Server DBA. Build a test environment on your computer or on the cloud and test out what you've learned. I was lucky enough to know how to use Connectix Virtual PC that I started building my own lab environment. That also allowed me to fail fast in a safe environment which gave me the confidence to continuously improve my skills.
Stop beating yourself up. I did this a lot when I was starting out. Like I wasn't good enough, wasn't talented enough, wasn't skillful enough, wasn't this and wasn't that. But I realized that it's setting a different atmosphere when I interact with people. How would you like to be around someone who has a very low self-esteem? Heck, I don't even want to be around myself. But that's when I realized that it needs to change. If I want change to happen, it has to start from within. That also means getting rid of all negativity and anything that would hinder our growth. Even today, I still feel insecure when tackling some of my most challenging tasks. I'm not a naturally positive person. But I make it a daily habit to start my day with a positive thought to drown all the negativity that may surround me throughout the day. It has made a big difference in my life and career.
What about you? How did you feel when you were starting out as a SQL Server DBA? Share your story in the comments section below.
IF YOU ENJOYED THIS POST, GET MORE UPDATES STRAIGHT TO YOUR INBOX.