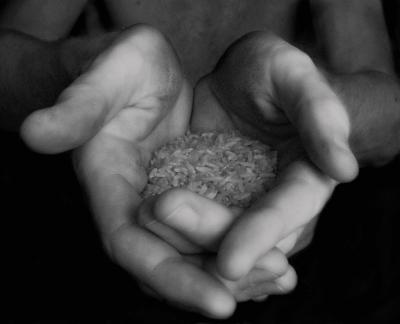 I'm a big fan of communities, particularly technical communities, because I have benefitted a lot from them when I was starting out in the IT industry. I remember the time I used to spend on BBS and IRC channels when I was "forced" to learn computer programming. If not for the generosity and kindness of these people who I have never even seen in my life, I would not have even pursued this career. I remember people like my father-in-law who, as a professional doctor, gave selflessly to others by offering his services for free.
So, everytime people ask me why I do technical community work – write technical articles, speak at conferences and user group meetings, mentor and teach people online – I speak about the experiences I have had with the generous people who have blessed me with what they have. And I am simply just giving back what I have received. A few days ago, someone approached me regarding coaching/mentoring services I provide. While I may be tempted to take it due to the financial challenges I currently have, he started telling me about him being unemployed for a few months now having been retrenched from his previous company. He needs to update his skills so he can start looking for a new job. That got me thinking – how can I be strategic in my approach while, at the same time, be able to help him get back on his feet? I started out by giving him encouragement and telling him my own stories on how I got to where I am now. The goal is to condition him to what I call the "successful mindset." Then, I laid out a strategic approach on how I intend to help him help himself. The important thing is to get started.
In the process of doing this, I realized that it helped cultivate the "generous mindset" within me; that I no longer look at my limitations but rather look at opportunities to help other people despite of my need. In today's economy, we often see our lack rather than what we have that can help improve the lives of other people. What we don't realize is that we have something within us much greater than what we think we have. In this particular case, I have the skillset to help someone else get up-to-speed on a new career. It may not be profitable for me in the short-term but experience has taught me the "business value" of generosity and how it pays off in the long run. And when people ask how they can pay me back, my response has always been the same – find somebody who needs something that you have and offer to do the same thing (the freedom to define what business is and what isn't is still my prerogative). I just get a kick out of having that opportunity to be a blessing to someone else.
So, who have you blessed recently? I see it as changing the world one act of kindness at a time