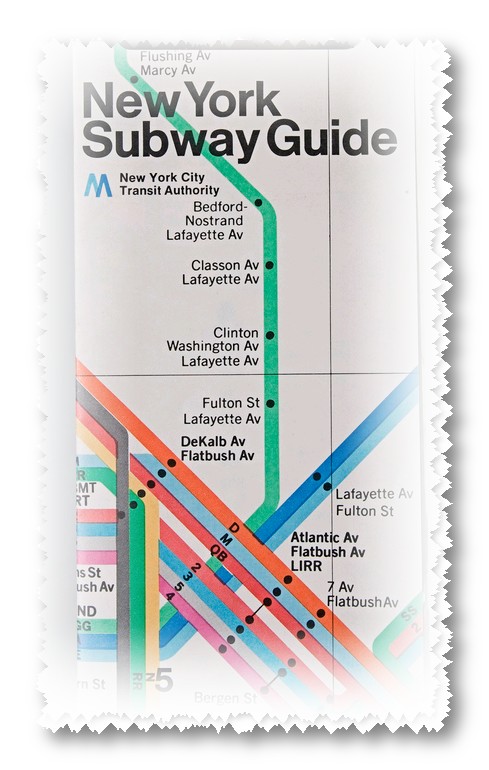 Preparing for an appointment, he opens up Google Maps, types the address on the search box and hits the Enter key. He clicks on the Directions link to see how to get to the address he was looking for from where he is and chooses to travel by Public Transit – he's not even thinking about driving, worried that he'll end up wasting time finding a parking spot. He sweeps his eyes around the map trying to get oriented about his current location. Traveling from the east side of the city going west, taking the subway, Google estimates it would take an hour and a half to  get there. Skepticism ran over him, he opens up Hopstop but that tells him almost the same thing.  I guess he'll have to take both recommendations. He hops into the next train scheduled to hit the west side of the city when he realized he was on the wrong track – it was headed the opposite direction. Immediately searching for the nearest available subway route map, he tried to find the nearest stop he can use to get to the other side of the track – it's 4 minutes away. Looking at his watch, he knows he still have enough time to switch tracks and make it in time for his appointment. He get's off on the next stop, walked to the opposite track and took the next train. Now, he's back on the right track and expecting to get to his destination 10 minutes earlier than his appointment.
I'm back in New York City and it's the third time this year for me to spend more than two weeks in the Big Apple. Sometimes, I get asked to visit a client or two in Manhattan and getting lost every once in a while is just normal for me. However, I love reading maps. My Reserved Officer Training Corps days have prepared me for times like this and where Google Maps and MapQuest are not readily available (I don't have an iPhone to flip open just so I could do an online search.) But map reading is more than just a skill that you can use for navigating. Leaders know that in order to lead their respective organizations, they need to know how to navigate. In The 21 Irrefutable Laws of Leadership, Dr. John C. Maxwell highlights the Law of Navigation. Leaders need to have a vision, a strategy, a plan and finally execute. These things are key to successfully leading an organization via navigation.
Know where you are. I knew I was headed the wrong direction. But being in the subway, you won't know exactly where you are. All you can see are lights and signs telling you which station you are currently in. Your best bet would be either the guy sitting next to you who probably is a tourist or the nearest subway route map. Knowing where you are gives you insight on how to plan your course of action. Likewise, leaders need to evaluate their current situation in order to properly plan how to move forward.
Have a plan and be flexible. I had a plan to get to my destination. Getting lost in the subway is not part of it. I knew which train to take and which station to get off. That was my original plan. When I realized I was headed the wrong direction, I knew I still had to keep my original plan but make the necessary adjustments while in the subway – getting off at a different stop in order to take the train on the right direction. A strategic plan is important but there are some things that we really can't control – global economies, government legislation, natural disasters, etc. Know when you need to make adjustments to your original plan to keep you going.
Decide quickly. Subway systems have different routes that take you to your destination. But one route may take you there longer than the others. Or maybe the the route you think you need to take is currently under maintenance. Looking at the map can give you a rough estimate on the most efficient route to take. If you're lost, the sooner you can decide on which route to take, the faster you can get out of your current situation. Or you might end up missing the stop that you need to take to get back on the right track and wait another 5 minutes for the next stop. If the new product you just launched is getting more negative feedback than positive ones, decide what needs to be changed or you end up losing customers.
Ask for help. I find it weird when people rely so much on technology when they want to go places – they flip their iPhones or their Blackberries open and do a quick online search. Yes, we've gone so much advanced in technology that it has empowered a lot of users to do tasks on their own. But what if you don't have a phone signal? My phone usually doesn't get a signal until I'm out of the subway (not to mention that I don't have a data plan at all). It was faster for me to ask the guy cleaning at the station on which train to take to get back on track and which station to get off at. He even told me that there were major repairs being done on the original route that I intended to take and suggested an alternative.  Execution of plans may not go as planned but it is important to ask the stakeholders. What do your customers say about the new product? How do your staff feel about dealing with the issues? They've got better ideas to improve the execution of your plans.
Do you remember a situation where you needed to apply these principles in your leadership role?