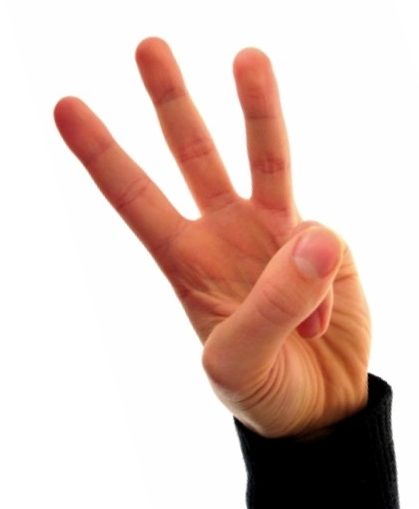 The Windows Server Failover Clustering for the Smart SQL Server DBA course was created in an attempt to help SQL Server DBAs and server administrators responsible for SQL Server Failover Clustered Instances (FCI) become more confident in what they do.
This idea dawned on me as I was talking to customers who are unnecessarily spending money on hardware that they don't need, wasting time to verify whether a solution will work or not and getting confused trying to understand what TechNet and MSDN really mean about the technology. These are very costly mistakes for both the organization and the SQL Server DBA.
Here are the three benefits you'll enjoy immediately when you join.
Practical training that you can take action on. Don't you hate it when you have to read a 20-page document just to accomplish a very simple task? What about reading a whitepaper just to understand what something means? Well, you're not alone. I don't like that either. That's why the course includes lessons that will show you how to do things – like configuring multi-node, multi-instance SQL Server FCIs. Want to learn how to properly patch a multi-instance SQL Server FCI? I'll show you how. One thing I can promise – the lessons will be very easy to understand.
Advance your SQL Server DBA career. While this course might be focused on the technical aspect of the technology, I'm more focused on the non-technical benefits that will help you advance your career. The success of a high availability and disaster recovery project depends so much on the people and process involved, the technology is just secondary. You will learn concepts that you can apply in life such as communication and leadership, both skills can get you ahead in your career.
Confidence to get your job done. No more second guessing. No more trying to figure things out on your own. Watch somebody who has done it before do it right before your very eyes. You can avoid the mistakes that I've already made. You'll be confident talking to your colleagues, your manager, or even your customers about deploying SQL Server FCIs on a Windows Server Failover Cluster. Plus, you save yourself and your company both time and money.
WARNING: This course is not for everyone.
But if you are really serious about taking your SQL Server DBA career to the next level, you cannot afford to miss this opportunity.
---
Feeling helpless and confused when dealing with Windows Server Failover Clustering  (WSFC) for your SQL Server databases?
You're not alone. I've heard the same thing from thousands of SQL Server administrators throughout my entire career. These are just a few of them.
"How do I properly size the server, storage, network and all the AD settings which we do not have any control over?"
"I don't quite understand how the Windows portion of the cluster operates and interacts with what SQL controls."
"I'm unfamiliar with multi-site clustering."
"Our servers are setup and configured by our parent company, so we don't really get much experience with setting up Failover Clusters."
If you feel the same way, then, this course is for you. It's a simple and easy-to-understand way for you to learn and master how Windows Server Failover Clusters can keep your SQL Server databases highly available. Be confident in designing, building and managing SQL Server databases running on Windows Server Failover Clusters.
But don't take my word for it. Here's what my students have to say about the course.
"The techniques presented were very valuable, and used them the following week when I was paged on an issue."
"Thanks again for giving me confidence and teaching all this stuff about failover clusters."
"I'm so gladdddddd that I took this course!!"
"Now I got better knowledge to setup the Windows FC ENVIRONMENT (DC) for SQL Server FCI and AlwaysON."
---