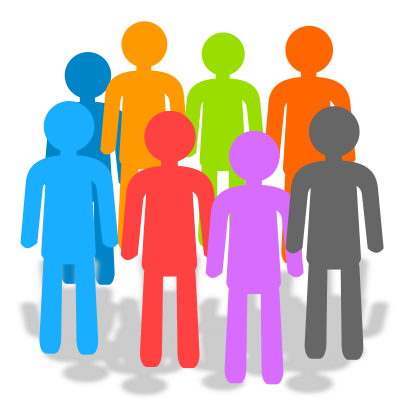 I'm a big advocate of technical communities – volunteering and speaking at conferences and events worldwide. Having no formal education in computer-related studies, I literally didn't have a lot of opportunities for finding a job. And when you live in a third-world country where there is very limited opportunity and the chances for finding a job are slim, it's very easy to lose hope.
While searching for a job thru the Internet, I saw an advertisement for a free event at the local Microsoft office. The topic was about effectively managing Windows 2000 Advanced Server for the enterprise – the latest Microsoft technology in 2001. I hesitantly signed up for the event, thinking that it would cost me at least a whole day's wage just to get to the venue. But I didn't regret making that decision. I got introduced to the local Microsoft community, learning as much as I can from the experts who were more than willing to share their experiences and expertise. I made the effort to attend the IT Pro-related events whenever time and budget allows.
What The Technical Communities Have Done For Me
I guess my investments eventually paid off when Microsoft asked me if I can speak at one of their events. They saw me answering questions regarding how to manage Active Directory after one of their events that they felt I was qualified to deliver a presentation. At one event, someone from the local Microsoft office thought that I worked for them. I got introduced to the world of enterprise computing thru a Microsoft partner and started working for them as a technology specialist – my first ever job "officially" as an IT professional.
From Microsoft Philippines to TechEd Southeast Asia, PASS Community Summit, DevTeach, Live360, Microsoft UK, SQLSaturday Portugal, SQLBits, etc., the technical communities worldwide have provided opportunities for someone like me who once couldn't even find a job. I owe the technical communities a lot for what I have accomplished over the last 15 years.
WIIFM? (What's In It For Me)
This week, I'll be in Seattle for the annual PASS Community Summit, delivering two sessions – one on Integrating SQL Server Analysis Services with Hadoop and the other on Creating a Roadmap For Advancing Your Career. If I wasn't speaking or presenting, I was volunteering to help run the event – taking out the trash, printing labels, assisting during registration, etc. Some people think that I spend a lot of "non-billable time" volunteering and speaking at technical conferences like this. For a consultant, that translates to loss revenue that I could be earning to pay my bills. But the main reason why I get involved is because I want to grow personally. I'm a big advocate of continuous personal development and I help others pursue the same. And, when I volunteer to speak or even to help get things done, I grow on these different areas:
Intellectual. Because I have to present on a specific topic, I need to know as much as I can about it. I do a ton of research, run some tests, create lab environments for my demos, etc. The way I force myself to learn something is to commit to teaching it – whether thru a user group presentation, a webinar, a conference presentation, etc. Ask me to speak on a topic that I don't know today and I will be sure to learn as much as I can for the presentation.
Social. I'm a self-proclaimed introvert – quiet, timid, shy, you name it. But you see a different me when I'm in front of an audience – lively, passionate, excited, enthusiastic. That's the very same feedback that I got from my classmates when I took a business communications course. They thought I was joking when I said I was an introvert. The same is true if I am tasked to assist you with something. I go out of my way to make sure that you get the best experience from my service. And because I need to interact with the audience, the other conference attendees and other volunteers, I constantly improve my communication skills and interpersonal skills. What's more, I get to ask other speakers or attendees about something that I don't know and, immediately, I learn something new. It's one of the reasons I ask a lot of questions.
Emotional. Being a part of a community requires being authentic and transparent. People can tell whether or not you're faking it. As I get involved, I meet new people and develop relationships. Some of them have become very good friends. Others will tell you that they found their new employers at a conference or an event. You laugh and cry together as a community. Just read thru the different updates on Twitter about #SQLFamily to understand that it is more than just a technical event. It is community at its finest.
I remember a story that Oracle ACE Michael Abbey (blog | Twitter) told me a few years ago. He invited one of his customers to attend a presentation that he was delivering for the local Oracle user group. The customer hesitated, making excuses about having to finish a maintenance task that he has been working on for weeks. Michael explained that this particular issue will be the main topic of his presentation and can help resolve his problems easily. Still, he didn't go. He could have invested an hour of his time to learn a solution to a problem that he has been working on for weeks.
If you are not involved in any technical community, sign up for one a be a volunteer. You'll be surprised that, overall, you'll be getting more than what you're giving.
Related Posts