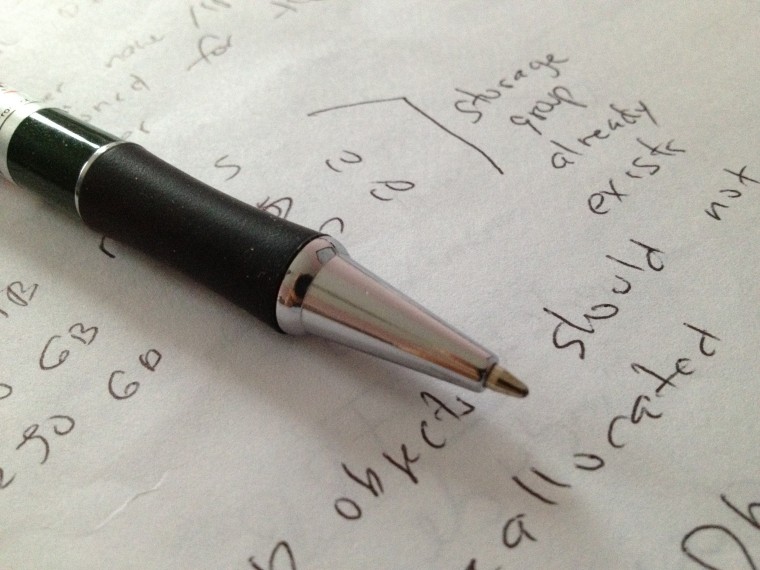 The past couple of months have been very busy for me. Aside from work-related travel, I have been preparing and studying for the Microsoft Certified Master for SQL Server 2008 certification, something that I haven't really thought about and planned for until last August (that's left for another blog post.) But one thing that really kept me busy and focused was becoming a part of the team that was responsible for reviewing the technical content of the upcoming book SQL Server 2012 with PowerShell v3 Cookbook from Packt Publishing. The author, SQL Server MVP Donabel Santos (blog | Twitter), asked me if I could be one of the technical reviewers for the book. Now, understand that there are other people out there who are more knowledgeable and technically-savvy than I am when it comes to SQL Server and PowerShell. However, without having to think twice about the whole process of doing a technical review, I agreed. And this has taught me several lessons that are applicable in leadership:
Find a higher purpose. I've blogged about this several months ago and it still applies here. The primary reason I agreed to be a part of the technical review team was not because I wanted to get paid to do it or to increase my exposure. Being a self-proclaimed marketing guy, I'm all for getting a much wider audience and exposure. Besides, I didn't get paid to do it which I gladly agreed to. I did it because of one main thing, one that really resonates with me. And that is I wanted the FILIPINO talent to become known as world-class citizens. Donabel, who now holds a Canadian passport, is a FILIPINO by birth. In fact, we went to the same university back in the Philippines. Everyone who knows me introduces me as somebody of FILIPINO descent. SQL Server MVP and expert Kevin Kline (blog | Twitter), whom I have met initially in Singapore, introduces me to people he knows as "the guy from the Philippines." And I am proud to say that I am. Ever since I've left the Philippines back in 2005, I have made it a part of my personal mission to make my home country proud. And that applies to helping my fellow FILIPINOs worldwide to do the same. I've called myself an uncommissioned ambassador of the Philippines. SQL Server and PowerShell just happen to be the means to that end. Every time I feel like giving up or getting really tired of reading thru the manuscripts (which happened a lot during those weeks of sleepless nights,) I went back to the main reason why I am doing it in the first place. And I made sure she knows my higher purpose for taking on the project.
Build and keep a plan. Whether it is for personal growth, a goal or a project, having a plan keeps us on track. Earlier this year, I blogged about having an action plan as part of our New Year's resolution. It helps keep us on track and measure our progress. When I got the manuscript from the publishing company, I created a spreadsheet of all the different chapters that I need to review. I, then, wrote a date beside each chapter that represents my target date of completion for that part. To further track my progress, I created a cell that tells me how far away I am from the finish line. The cell changes color depending on the value, for example, red if it is below 50%, yellow if it is between 50 and 85% and green if it is higher. A quick glance on my action plan lets me know how I'm doing.
Regularly engage the stakeholders. Whether it's running an organization, participating in projects or planning a trip, engaging stakeholders and letting them know of the progress keeps everyone on the same page. Once I finish reviewing a chapter, I send a copy of the edited manuscript to Donabel and ask her to take a quick glance. I engage her in a phone and/or IM conversation, explaining the reasons behind my comments and feedback. Consequently, I also engage the other technical reviewer, SQL Server MVP Laerte Junior (blog | Twitter,) about his feedback on certain sections of the manuscripts. This also provides all of us with a different perspective, keeping in mind that I was a former-developer-turned-systems-administrator-turned-DBA.  In more cases than necessary, I have had to put on my marketing and sales hat to remind everybody who the target audience is for the book and what it intends to accomplish. Donabel is still the rockstar for this project and I wanted to make sure that it is her voice, not mine, that resonates with the reader. We're just part of the team that made it happen.
Address problems and celebrate successes. No goal or project is without any problems. That's because they all involve humans. However, embracing the fact that we will encounter problems is just one part of the resolution. Addressing them on early in the process is also key. Throughout the review process, I highlighted errors in the manuscript, from typographical errors to technical content that need to be corrected. The timing was perfect since it coincided with the release of Windows Server 2012 and Windows 8 which include PowerShell v3. Some content no longer apply because they were specific to the pre-release versions. I told Donabel to bear with me for being brutally honest with my feedback and comments because I believe in her and what the book is about. When I received an email from the publisher last Friday about the book being published, I sent her an email to congratulate her for all the hard work that she has put in on the book. Celebrating even the small successes encourages us to pursue higher goals.
It's amazing how an event or experience can teach us a thing or two about leadership. What about you? Can you recall a recent event where you learned valuable lessons in leadership? Post your comments below.